Elastic Laces are PERFECT For:
Runners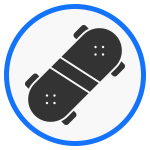 Skaters
Dirtbikers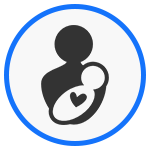 Moms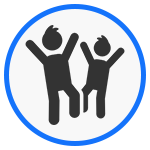 Kids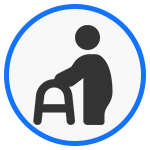 Seniors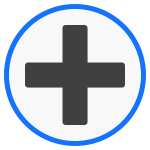 And more!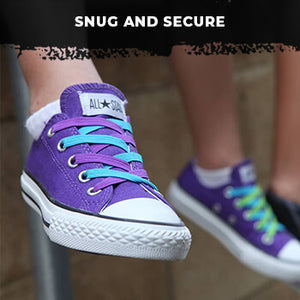 Snug and Secure
Our Synch clips lock your laces in place. Slip your shoes on, off, and play sports with zero worries every. single. time.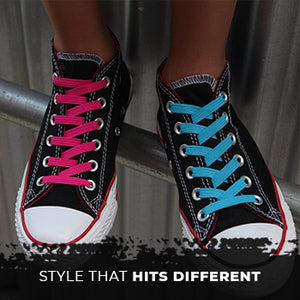 Style That Hits Different
Mix and match colors and lacing patterns to create your signature style. Be as simple or creative as you want.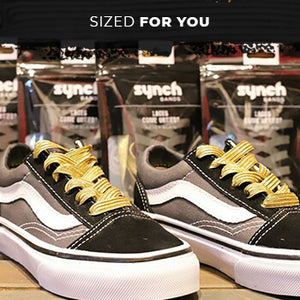 Sized for You
One size doesn't fit all, which is why we offer three different size options. Get snug, get secure, get comfy!
Be sure to post and tag #synchbands to be highlighted on our Instagram page.
Testimonials
What a terrific lifesaver of a product you have and such an amazingly simple concept. I have a 14 year old with special needs facing the trials of middle school including dressing out. If you can't tie shoes, even after attempting it for years, a whole new stress kicks in. Your laces work. They look like they were made for her Nikes and you turned a source of anxiety into no big deal. I did look all over town and over the Internet. I hope you market to the special needs community. Our kids want to be just like everyone else. I will be ordering more as we buy more shoes. Love the color choices to match shoes exactly.

Gail M., Riverside, CA
Hazen can't tie his shoes, so I searched the internet and found a solution. Ordered two pairs of Synch Bands, and not only was the shipping insanely fast, but they took the time to write Thank you on the receipt, and sent him two stickers. Good to know some companies still believe in customer service even when it's online.

@aimsly1982